Welcome
The
Spotland
Scrappers
Wrestling
Team
we enjoy wrestling
- have regular training sessions
- endeavour to ensure a welcome for all
a non-profit making venture
based at The Loft Studio
in Denton, Manchester, UK

income from sales & sponsorship
helps to sustain our work
Brit Pro - Matroom - Custom Scenarios - Fun
styles
DVD's & Downloads
shop online
Live Events
shows & parties


+++ an established group of experienced wrestlers and trainees welcomes new talent +++


Young Ady


Team Captain



Our Collection of Wrestling Videos


is categorised into styles of
Brit Pro - Matroom - Scenarios - Oil etc
for ease of browsing
As well as our Library of DVD compilations,
most matches are available for instant

download

from our

store

at:
https://bamazoo.com/spotlandscrappers

"I've got the store bookmarked. Its a good e-commerce site for buying your content."


View our Beatdown Boyz series on Gumroad:
Preview action on our

YouTube channel

:


"Great channel and great wrestlers. Hope you guys are around for a long time."
"Have followed you for a while, but do not recall trailers of this quality.
I like the team work, the drilling, the work ethics. Thx."
"After many years of watching clips, thought it was time to download
five of your titles, to support you. Watched them all,
excellent sound and picture quality, and gents you are very entertaining."

Fans of old-school British Wrestling
will enjoy watching our Brit Pro bouts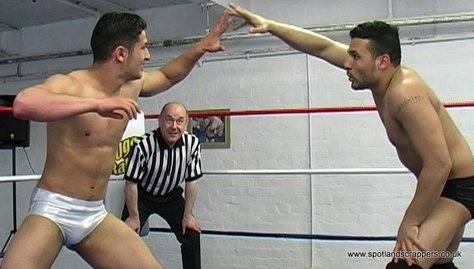 Sam Smiler v Young Ady
in Top Notch
others prefer Matroom
submission or "promission" styles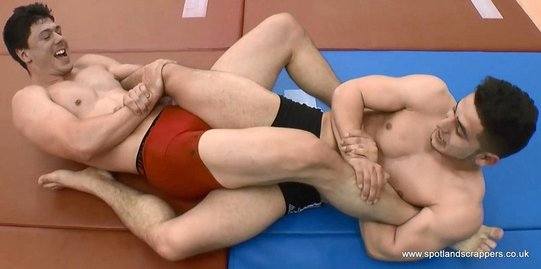 Muscleboy Josh v Sam Smiler
in Overground

Scenarios with particular moves
such as "Lift & Carry"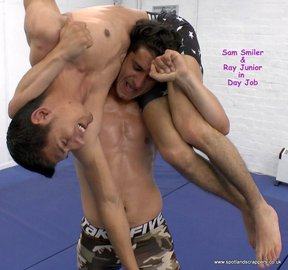 Sam Smiler & Ray Junior
in Day Job

guys having fun in
oil, pool & messy matches!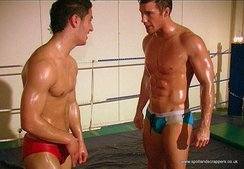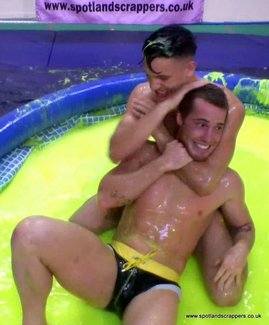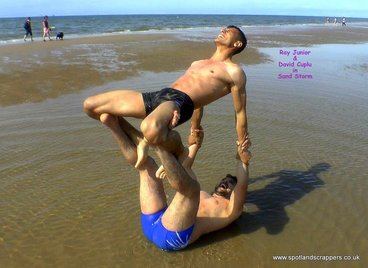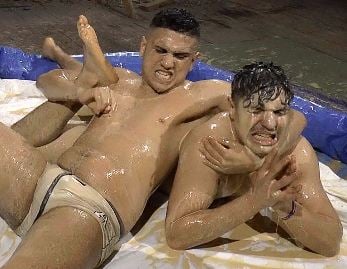 Boxing
Videos
on
Beatdown Boyz
page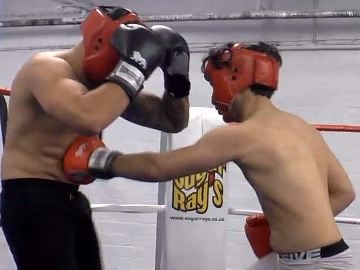 Young Ady & Gypsy Joe
in
Sloggers
Cameron Mathews
in
"Who's The Boss? 2
Live at the Factory Show
Seasonal Fun
&
Slither Factor
DVD's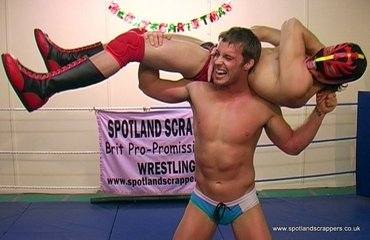 Yourek
in
French Connection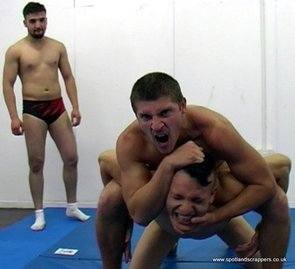 Tiger McGuigan Jnr
in
Live At The Loft 2, 3, 4 & 5 Show DVD's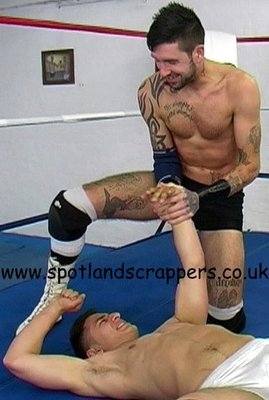 Our
Other Services


Custom Matches

choose your favourite wrestlers, gear, moves
and we'll produce
a DVD for you...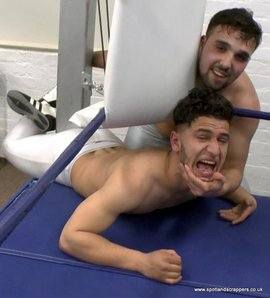 David Cuplu v Sam Smiler
in Lycra Lads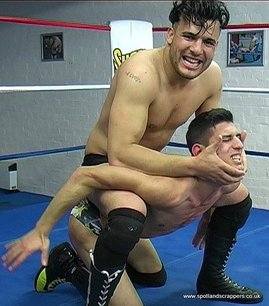 Young Ady v Ray Junior
in
Memphis Hell
The McCoy Awards 2015
Best Custom Match



Ray Junior v Joey Eden
in Dominoes
Spotland Experience
Training Sessions, Parties etc
1:1 or Group
Brit Pro or Submission styles
for Beginners or Experienced Wrestlers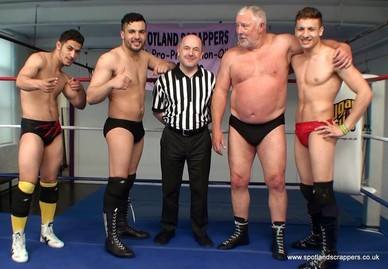 see our

Spotland Experience

page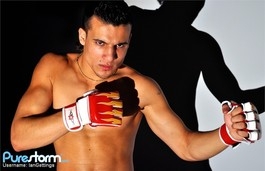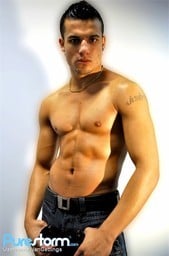 Photo Shoot

Live Shows & Events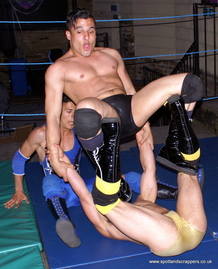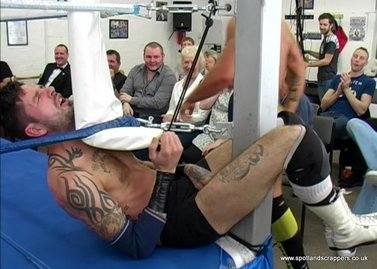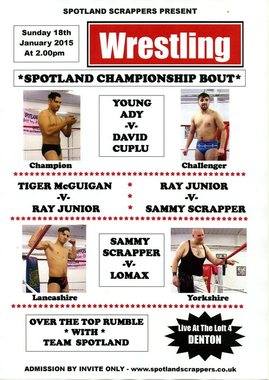 The McCoy Awards 2016

best Promission match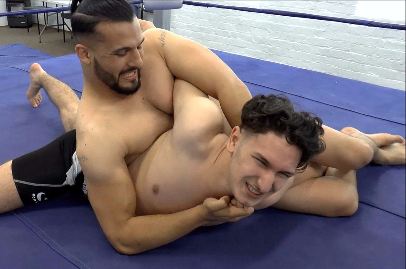 Young Ady v Gypsy Joe in A for Ady
best Fun match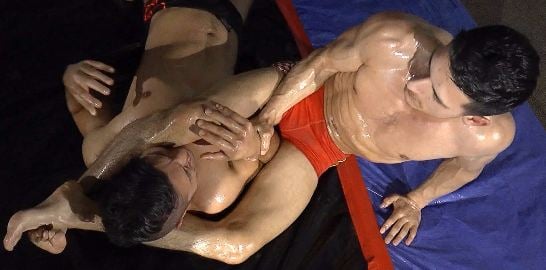 Ray Junior v Carlos Luchador in
Slide Rules 7

Most Popular Match 2016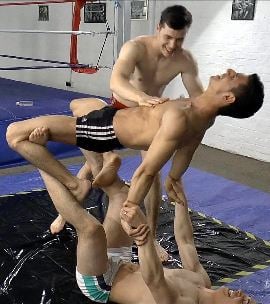 Lofty Valentino & LJ Silva v Ray Junior in
Double Slided
For more details on any of our services
please get in touch via the
DVD Prices include UK Postage.
Additional charge for Air Mail international tracking service.
If you are unable to use our website shop payment gateway,
UK cheques & postal orders (payable to P.Jones)
are accepted
for DVD's.
Please use address on Contact Us page.
THANK YOU
FOR
YOUR SUPPORT!



Our Work is Registered
with the UKCS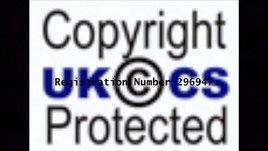 New mobile-friendly responsive template from Create
Please note this site is best viewed using Mozilla Firefox


Site last updated on Tuesday 8th August 2017